Murals & Windows
Murals
Murals are priced by size, complexity, materials, and accessibility. First, on site consult FREE. Contracts include "to scale" rendering to be approved before work begins, there is a non refundable fee for the rendering. The cost of the rendering is deducted from the balance upon completion of mural.If the project cancels, rendering will be signed over to the client.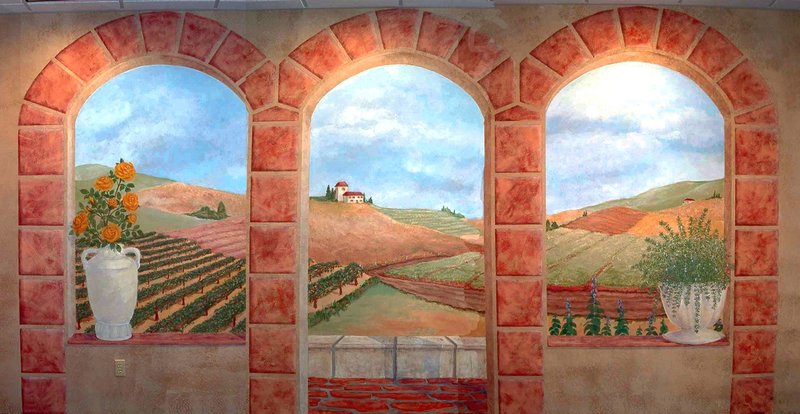 "Tuscany" is 9'x18'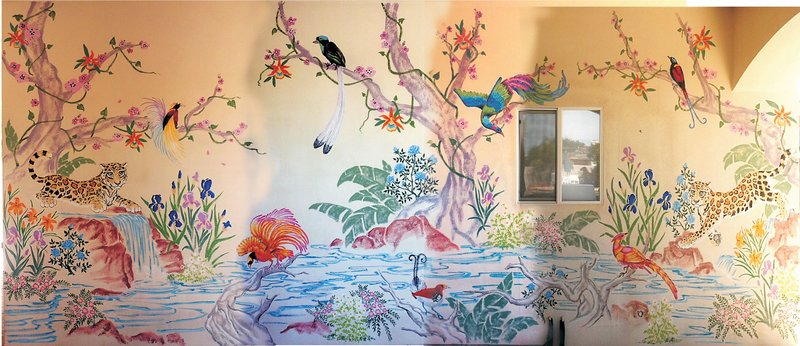 "Casita Wall" is a composite of several photos. Single not available due to natural lighting and length of wall.
Window Painting: Holidays, Openings, Special Events
Priced by size, complexity, and accessability- Call for free estimate, photos of local may be required, arrangements can be made.
Custom Designs Increase Brand Recognition, and are Marketing Write-Offs
Water-based paints, easy clean off : Water resistant paints when required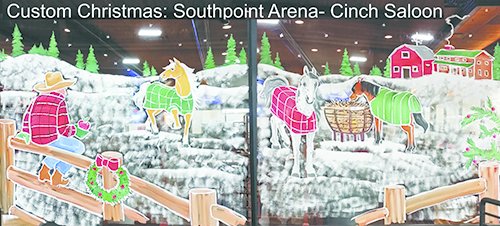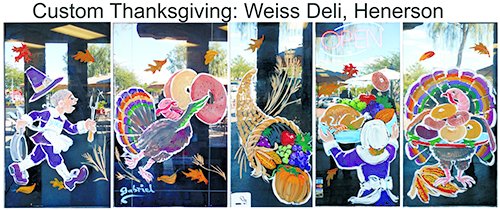 For a larger portfolio of samples please contact the artist.